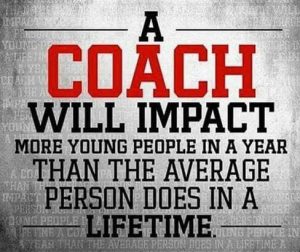 Thank you for showing interest in being a St. Catharine of Siena CYO Coach. We appreciate all your time, effort, and work that you put into the program.
All Coaches need to complete the following requirements before they can coach any CYO sponsored sport.
In accordance with the Charter for the Protection of Children and Young People, any adult who would like to volunteer in a ministry involving children in our parish must complete certain requirements.  These requirements are listed in detail with links to the appropriate forms and policies on our parish website – please click on the link below:
In addition, coaches need to complete the following requirements:
1. Coaches Clinic: required after the first year of coaching.
(Coaches Clinic is a once and done workshop)
Click Here for upcoming clinic schedule and online registration.
The $25 is refundable by our CYO.
2. Coaches Online Concussion Training (required once annually)
Click Here to complete the 15 minute training video.
Print certificate and give a copy to the AD.
3. Sudden Cardiac Arrest Form (required once annually)
4. Coaches Code of Conduct (required once annually) – turn in signed coaches code of conduct only
Please complete all forms and classes. Forms can be handed in to the Athletic Director.